Women are the most sensitive, caring, and maternal people in the world and are very sympathetic too. So they need to be shown love and be treated with respect. Not all women are the same, they are all different and each has her unique likes, behavior, and pleasures. The saying goes thus that what you do to a woman, you somehow receive it tenfold so making her feel loved and respected is essential. Women are very soft and so showing them love and care somehow melts their hearts. Every gentleman wants his woman to be the best of all, a queen.. so why wouldn't you want to be a king?
Below are some tips to help you treat your lady right
Every woman deserves to feel loved by that one special person. Yes everyone deserves to be loved but making your girl feel that special love from you is something you would want to hold onto forever. Love her, be compassionate towards her.
Let her feel like she is your world and treats her differently from the way you treat other girls.
Women love to be complimented in the right way. It'll be a great idea to compliment your girl every day on her look and outfit. Tell her how beautiful she looks, but of course, let it be in a rational manner.
By you doing so, you make her feel loved and confident. Remember women love to be complimented. Tell her, her hair is nice, tell her, her gown fits just right, her shoes are on point, her make-up is perfect. Trust me they all go a long way to make her happy and confident. Besides women would want to look good for their men and by so doing, you make her happy that she has succeeded in pleasing you.
3. Be Intentional Towards Her
Every woman loves an intentional man. If you are making her a promise, you should be sure to keep the promise. Make her a promise you are sure to fulfill.. not just some kind of promise you are not so sure of or giving her empty promises just because you want
to make her feel good or get something from her. Every woman loves a man who keeps to his word and fulfills his promises. Always have good plans for her, tell her your intentions and where the relationship is heading.
4. Support Her Goals and Aspirations
Every lady would want to be supported. As a man, you have to support your woman, help her achieve her goals, walk with her, stand by her in whatever decision she makes, and always be there for her.
Women love men who are supportive and who want to see the best in them, support your woman in every way you can. By so doing, you make her feel loved and cherished and supported by you.
Learn to communicate with your woman. Women love attention, always make sure your check up on them but not too often because it becomes boring if it is too frequent. Make out time to communicate.
They say communication is the key to every relationship. If you two have a problem, talking about it is the best way to solve whatever issue you have. Make communication a priority, you won't regret it.
6. Avoid Loosing Your Temper Around Her
The best relationship is like a roller coaster. Be patient with her. When you are in a bad mood you should learn to control your anger. We all have emotions and if you keep letting your anger loose in front of her, you kill the
feelings slowly and you can easily make her feel insecure and frightened that one day you might just take out your anger on her and that is what you wouldn't want to happen. If possible you could go somewhere quiet to be alone. As a man, you should learn to control your temper.
Keep her guessing what's next… every woman loves to be surprised. It must not be something expensive.. as the saying goes, little things matter. Gifts such as flowers, cards, tickets/trips, and so on when done randomly work wonders and give them when they are most unexpected.
Birthdays and valentines aren't surprises, they have already been scheduled. The little effort you put into the relationship will go a long way. Don't overdo it!
Every woman loves to be pampered. Treat her nicely, care for her, women are fragile beings so they love to be treated with care. Pamper her to make her feel loved and catered to. Treat her like the queen she is.
As a man, you have to be gentle. If you are taking your lady out for a date, you should make sure you are the one to open the door for her and usher her in gently. Let her be the one to go in first. If you are to order a meal, let her choose first.
You can decide to propose a meal for her but if you fail after two attempts, it's good you stop. Ladies don't like overbearing men. When the dish is served, make sure she is the one to take the first bite before you start eating. If on a chilly day, offer her your coat or pullover to put on, invite her out on dates, and don't force her to do anything she doesn't want to do. If you do something that she does not like, don't force it, let her be. Be gentle in all aspects.
This is one of the best ways to treat a woman. Women love to be respected. Making her feel valued and loved is one of the greatest things a woman wishes. Give her the respects she needs, respect her decisions and value her opinions.
Make her feel like she is not just a liability or a commodity you just want to play around with, let her know that you respect her and cherish her, and help her to build that confidence. 
11. Encourage Her To pursue The Things that Make Her Happy.
This is also a good way to treat a lady.  Encourage her to do the things that make her happy. Also, give her guidelines on how to do certain things (but never force her), let her do things how she pleases and if it is not okay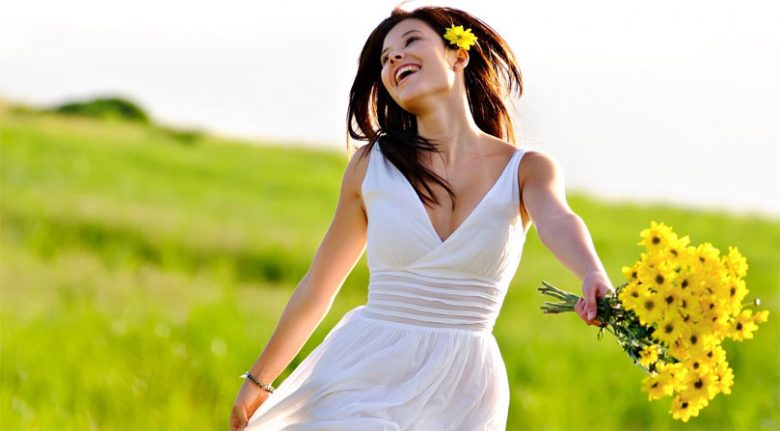 by her, you can then resort to communication. Talk about it till you two get to a compromise.  Remember to always encourage her in what makes her happy. In this way, you help her build her self-confidence and pride.
In all, always do your best to be the perfect gentleman in every way. I hope these tips go a long way to helping you treat your lady right.